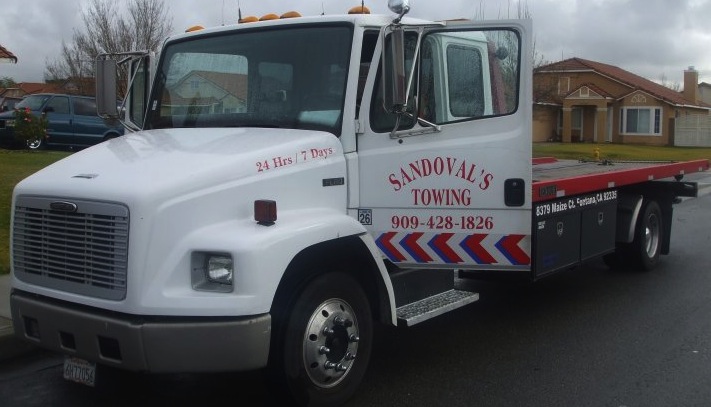 Sandoval's Towing is a family owned company that has been providing quality towing and roadside assistance in the Inland Empire, primarily in Fontana, Ca. Our journey began in 2005 with a home office, one tow truck, and one service truck; servicing auto clubs and shops providing them with towing and roadside assistance

Sandoval's Towing is the place to call for reliable 24-Hour emergency roadside assistance, towing, and wreckage recovery services. We use flatbed and wheel-lift tow trucks, depending on our customers' preference and needs, we tie down each vehicle with chains and strong nylon straps for extra security and peace of mind. From local and long distance towing to jump-starts to recovery, we do it all.
Our dependability, availability, and superior customer care are what set us apart from the rest.